John Burroughs School
Class Of 1963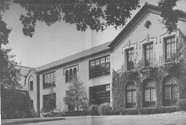 Message Forum
09/08/20 04:57 PM
#4

Hi dear classmates:

Some of you may remember Susan Becker in the class ahead of us. I received this link from my brother

who was in her class. It is quite unusual.

https://www.ellsworthamerican.com/obituary/carl-and-susan-chase/

Wishing all of you good health and love in these turbulent times.

Bill Macoy
09/09/20 11:04 AM
#5

Thanks for sending this, Bill. What an amazing life for both of them.! Best,

Jim Bierman
09/09/20 12:45 PM
#6

Well, Bill and Jim, This is quite a surprise. People do things their own way; that is for sure. Since my family has a history of longevity with their brains in tact, I intend to rival my mom who lived into her 90's playing bridge (which I do 4 days a week) and in relatively good health considering that she never exercized at all. Although I have prematurely moved to a senior community, I have my own freestanding 3 bedroom, 3 bath, 3500 square foot villa (with no basement - so I could not move everything that was saved from 3 generations here; a requirement from my children, nieces, and nepews)! We have an indoor pool, lots of activities - which will resume after there is a vacccine for Covid, plus 70 acres on which to walk. One of my best friends who also lost her husband is here as well as others who belong to Bellerive CC with me. I say, carry on!!!!!! All the best. Ellie (Ellen)
09/09/20 07:55 PM
#7

Thanks for posting this, Bill — I must say the story has haunted me all day. They seem like such an interesting pair of free spirits. I'm quite sure that Alamoosook Island Camp was Mr. Hinrichs summer camp. Also, my sister Kathy (class of '58) also taught at City and Country School and her two boys went to school there, but don't think they overlapped. Their decision to check out of this world together is so powerful. I agree it's a person's fundamental right to decide when to die, but I plan to go on for a long time with these 75 year old achy knees! Hope everyone is staying sane in these crazy times; they seem to be making me verbose!
09/10/20 12:39 PM
#8

Hi, Boo, I'm with you. I too am on borrowed time with the right knee. Had a very successful hip replacement about 2 years ago but have to get worse before getting a new knee. The letter was haunting. To each his own, I guess. I sat next to your brother at a funeral at Ladue Chapel several years ago - think it was for Tommy Gladders. I am best friends with Tommy's sister. That was where I met my significant other of 6-7 years- you never know! Both Howard and I limp along - he ultimately lost his leg below the knee due to a freak motorcycle accident when he got stuck in a muddy pasture on his 350 acre farm. At age 77 he soldiers on at both at his business in STL and at his farm. Has 60 black angus cows and many acres of soy beans for people and corn for livestock. Also puts up about 60 bales of hay each year. Never gives up in spite of having this major handicap. Please keep in touch. Ellie
09/11/20 09:45 AM
#9

Bill –

Thank you for sending the announcement on Susan and her husband. I was deeply saddened that somehow suicide was the best solution to their situation. My guess is that this was most difficult for their two children, grandchildren, and other family members and friends.

David Levy, thank you for setting up this communications forum. Maybe we can on occasion have a Zoom call for anyone that wants to join.

Ellie, sounds like you have found a nice senior community to join. My wife and I are considering making s similar move in the next couple of years. I am still working, but when COVID is over and my adult children leave here to return to their normal lives, we will want to down-size. I am interested to know the name of the place you have found. Many that I have researched do not sound so pleasant.

David
09/11/20 12:30 PM
#10

Hello all ,

VIcTORIa Silks (HInrichs) here.. first time getting onto this forum.

I wanted to say I too was very touched and saddened by the letter about Susan and her husband Carl, both of whom were close to our family from all the years at Alamoosook Island Camp in Maine, which many of you rememebr my parents ran and a number of BUrroughs students atended.

Although I agreee every person has the right to decide end of life paths, I find suicide to be a sad choice. I personally had many wonderful times with both Susan and Carl duirng my years at the camp . It seems we are all gettting to the age where someone around us is close to or has made their transitions. Especially in the time of Covid I send my blessing ot all those less fortunate.

Some of you may know that in 2016 my husband (of 37 yrs now ) Robert and I chose to totally downsize our material possesions of 35 yrs into 4 large duffle bags and move from Santa Fe, NM which we loved but could no longer really afford,to a small fishing village called Barra De Navidad, on the west coast of Mexico . We LOVE it , yes it takes a bit of adjusting, mostly to learning spanish better than we did before (an ongoing process) but the quality of life we have here for pretty much 1/4th of what it cost in the states is amazing . Example, we have a 4 bedroom 4 bath house, with modern appliances, pool ,carport, and patio four blocks from the beach for $600-700 a month depending upon peso exchange..

Fortunately its short plane ride from our nearest airport Manzanillo, to LA where our son Christopher lives. After having had a Waldorf education thru highschool and then college at Earlham in Indiana, he now is the manager of the Dennis Hopper Art trust in West Hollywood. yes, Dennis Hopper of (Easy Rider fame) who interestingly is buried in Taos, NM where Christopher was born .

Robert has been writing for the last ten years or so and has written a small book about our journey to Mexico whith all sort of hints. (along with his other ten novels) . Its" called Rooster on Main Street", you could find it on his website. robertsantacroce.com. Should anyone care to cosider a second or alternative home in Mexico .. Of course there are parts of the country not safe , but here Barra we are about 5rs south of Puerto Vallarta we feel safer than we did in parts of the USA. Health care is so accessible and professional . Robert has had cataract surgery,and recently a hip replacement. I have had wrist surgery... our health insurance covers everything except a few pre-exisiting conditions, and cost per year what ny AARP sumplement cost per month in the states..

Normally we travel to the states once or twice a year Sept-Oct when its rainy season here. Or if I am teaching my Color work , however the virus has kept us here so far.. Hoping. after the election the country will have some new leadership and it will be safe to travel . UNtil then , its been fun checking in . Happy to hear from anyone . victoriasilks@gmail.com.

Sending warm wishes for health and prosperity to all for our "wisdom years" .. all my best , Tori
09/12/20 07:05 PM
#11

love your letter. Sue
09/13/20 05:08 PM
#12

Tori - I loved your response. I was so happy that you contacted me for one of our reunions. Maybe for our 60th you will come back so we can reconnect in person. For now, I'm home (since March) because I have severe asthma and am really taking precautions. My daughter JBS '93 lives close by so can shop for me etc. Take care and all the best. Ellen (Ellie)
09/14/20 12:32 PM
#13

What amazing life stories all of you have shared!! I hope not to waste one moment and have as many experiences as I can. Thanks for your inspirations. Love, Liz
09/15/20 11:01 AM
#14

Liz, glad to hear from you. Stay well!
03/27/21 01:24 PM
#15

Hi, all you dear JBS classmantes.

Today is Sam Eliot's birthday. This morning I was on a Happy BD Zoom with a few other of Sam's friends and family. He's living with his daughter Wendy in North Carolina now, having left his beloved Bar Harbor ME so he could get the support and help and company that he now needs. Some of you may have heard that Sam is living with Alzheimers. Residing with Wendy and her husband Jay, and Jay's parents too, on a small farm in NC is a perfect solution. I gather the area is just beautiful, and he can go for nice walks with his dog Prudence, and enjoys watching movies with Jay's father. In fact, Sam told us that he was going to watch his two favorite movies today: Local Hero, and Field of Dreams. :-)

It occured to me that if any of you would like to send him a card, I know he would love that. Though he has difficulty talking very much (and that means phone calls or Zooms are harder), he certainly appreciates and remembers the JBS connections and might even be able to write back. BTW, he has no idea that I am writing this note so there is ABSOLUTELY not the SLIGHTEST obligation, of COURSE! His address, tho', should anyone feel inclined is 609 Old Fort Rd., Fairview NC 28730.

I wish we could have a reunion sooner. That last one was so much fun! But...Covid...at least for now

All the very best from Boston, where it's a gorgeous early spring day. The daffodils beside the house are in bloom. And in my house, 4 litle puppies arrived 2 days ago, always a joyful occasion.

Take care, everyone.

Ellie
03/28/21 12:49 PM
#16

Ellie - thank you for this information. My daughter and family used to live in Charlotte, and my grandson is a freshan at Elon Univ near Greensboro. It is such a lovely place to live. Please keep me posted as I would like to send notes/cards to him periodically. It seems that demensia often strikes those who are so bright. Clara Fieselman had it way back when. I worry that I can't remember all the time, but am enrolled in a study as Wash U. My most recent tests have shown that I'm doing fine and just need to write things down. I have always operated with everything in my head - no longer possible at age 75! Take care. Ellie S.
03/29/21 12:24 PM
#17

Thanks for letting us know. Sam is one of 12 or 13 "Flynn Park(ers)"in our class, an unusually high number at the time. I've known Sam since even before kindergarten, as my parents and his were friends. Sam's father, Tom Eliot, was a U.S. Congressman from Massachusetts, and served in FDR's Administration as well. He later became Chancellor of Washington University--his grandfather, Sam's great grandfather, was Charles W. Eliot, one of Harvard's most rrenowned presidents.. So dementia issues, as such, seem even more cruel. But from your report it does seem that he's in the best place he can be! I will send him a card. Best,

Jim
03/29/21 09:09 PM
#18

Hello classmates,

I wanted to contribute to the discussion about Sam Eliot. When I last communicated with him, he indicated that he is not able to navigate to this JBS website....As Ellie mentioned, he can communicate via email and telephone calls, if you are patient with him.....I am sure he will welcome your calls and emails. I thought I would post some photos I took while visiting Sam at his home in Maine in 2016. I spent a week with him and we had loads of fun hiking around and playing with his beloved pet Pru. So, have a look at a day in the life of Sam.
03/29/21 09:16 PM
#19
03/29/21 09:20 PM
#21

Magnificent view looking east out to the Atlantic Ocean
03/29/21 09:21 PM
#22
03/29/21 09:23 PM
#23

The classic Light House is a favorite attraction. Sam greeted some of his neighbors and shared the moment.
03/29/21 09:25 PM
#24

And here he is....a man "outstanding in his field" The view is from the deck of his house looking north.
03/29/21 09:28 PM
#25

Walking back toward the house, he is passing his home grown vegetable garden behind the rail fence.
03/29/21 09:32 PM
#26

This night he served fresh picked Kale from his garden sauteed in oil with a pinch of garlic. It was delicious.
03/29/21 09:54 PM
#28

Allthough it has been vacant for years, this is the Eliot family homestead in Maine. Sam cherishes fond memories of this place as both a child and an adult.