John Burroughs School
Class Of 1963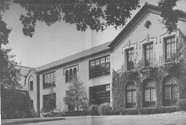 Message Forum
03/29/21 09:21 PM
#22
03/29/21 09:23 PM
#23

The classic Light House is a favorite attraction. Sam greeted some of his neighbors and shared the moment.
03/29/21 09:25 PM
#24

And here he is....a man "outstanding in his field" The view is from the deck of his house looking north.
03/29/21 09:28 PM
#25

Walking back toward the house, he is passing his home grown vegetable garden behind the rail fence.
03/29/21 09:32 PM
#26

This night he served fresh picked Kale from his garden sauteed in oil with a pinch of garlic. It was delicious.
03/29/21 09:54 PM
#28

Allthough it has been vacant for years, this is the Eliot family homestead in Maine. Sam cherishes fond memories of this place as both a child and an adult.
03/29/21 09:58 PM
#29

He never called himself a horticulturist, be he was one. He authored and photographed the flora all through the Acadia Natioal Park and published a book on that subject.
03/29/21 09:59 PM
#30

This island haven was Sam's garden of Eden.
03/29/21 10:01 PM
#31

There is a guest cabin, workshop, toolshed behind the main house.
03/29/21 10:05 PM
#32

Sam lived in this cabin on separate occasions over the years. Very Henry David Thoreau, eh?
03/29/21 10:12 PM
#33

His life wasn't all leisure, writing and study. He founded an Academy in Bar Harbor and was President and Head Master for a good many years. Leonard Haertter predicted it in the JBS 1963 yearbook.
03/29/21 10:14 PM
#34

Sam's faithful companion Pru is always at his side.
03/29/21 10:26 PM
#35

No stick is too long or to sour tasting to prevent Pru from retrieving it.
03/29/21 10:29 PM
#36

Pru patiently waits for the next throw while Sam ambles ever onward knowing Pru will always come running.
03/29/21 10:32 PM
#37

The marvelous stone bridges flatten the roads at every valley and crevice in the rocky ice age terrain.
03/29/21 10:44 PM
#38

The forest on Mount Desert Island grows a variety of Red spruce, fir, and hemlock; while pines fill the mountainsides and white spruce thrives along the fog-drenched shoreline. But there is also a huge variety of lichens, mosses, fungi, other kinds of plants carpeting the forest floor.
03/29/21 10:48 PM
#39

An unbelievably lush carpet some how thrives on the stony ground and makes it soft and fluffy.
03/29/21 10:51 PM
#40

Life grows abundantly on this rocky pile.
03/29/21 10:56 PM
#41

The abundant rocks like enormous bricks were put to good use in building the 45 miles roads and bridges especially for hiking, biking, and horses with or without carriages. Not to wonder, they was built by a Rockafeller.
03/29/21 11:01 PM
#42

The view from above the town overlooking Bar Harbor is peaceful, colorful, and stunning.
03/29/21 11:08 PM
#43

That's OK Pru...you can leave that stick here for now. There will be other sticks to chase in the future. Just stick by Sam for now. Your gonna enjoy North Carolina!!!
03/30/21 11:10 AM
#44

Bill, I cannot thank you enough for sending these photos. I had the pleasure of visiting the Maine coast to attend the wedding of a friend's daughter several years ago. It was held in a quaint old church with the reception in a tent on the property of the groom's parents overlooking the coast.
03/30/21 02:59 PM
#45

Dear BIll Macoy et all. Wow. so very moving to read all you had to say about Sam , and see the Maine pictures which made me very nostalgic for our time there. Of course when Dad and Mum ran AIC on Alamoosook Lake, Penobscott bay , sailing etc. etc. Then when my husband and son and I all lived in Sheepscott, Maine for a number of years .. Fond fond memories. I hope Sam retains some of them . I didn't know him that well back at Burroughs.. but its heart warmin to hear all of you speak so eloquently of him .

Sending love to all from Mexico... VicTORIa Hinrichs Silks
04/01/21 10:34 AM
#46

Thanks so much for the pictures. They gave a wonderful feeling of smeone who loved nature. I did not know Sam well but will write Sam. I can picture him in his new location outside enjoying the world. My daughter and I went to Bar Harbor for a vacation two years ago and the pictures are especially meaningful for the that reason too. Liz